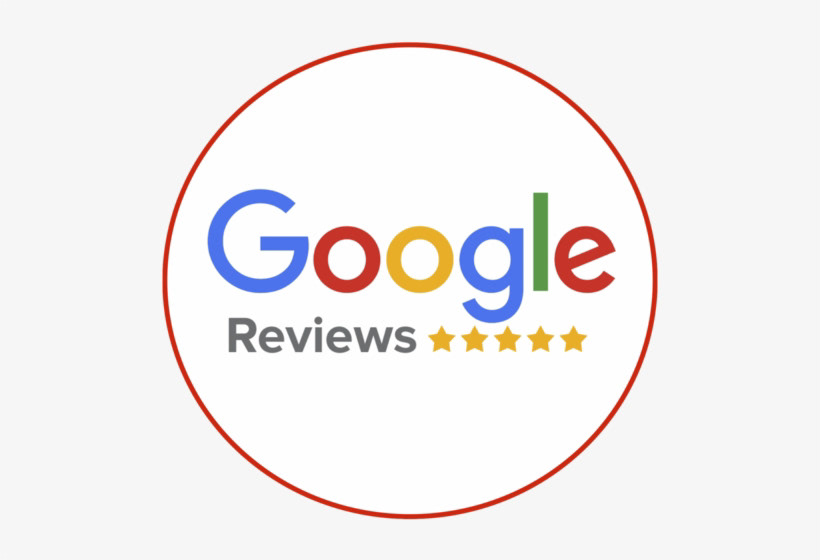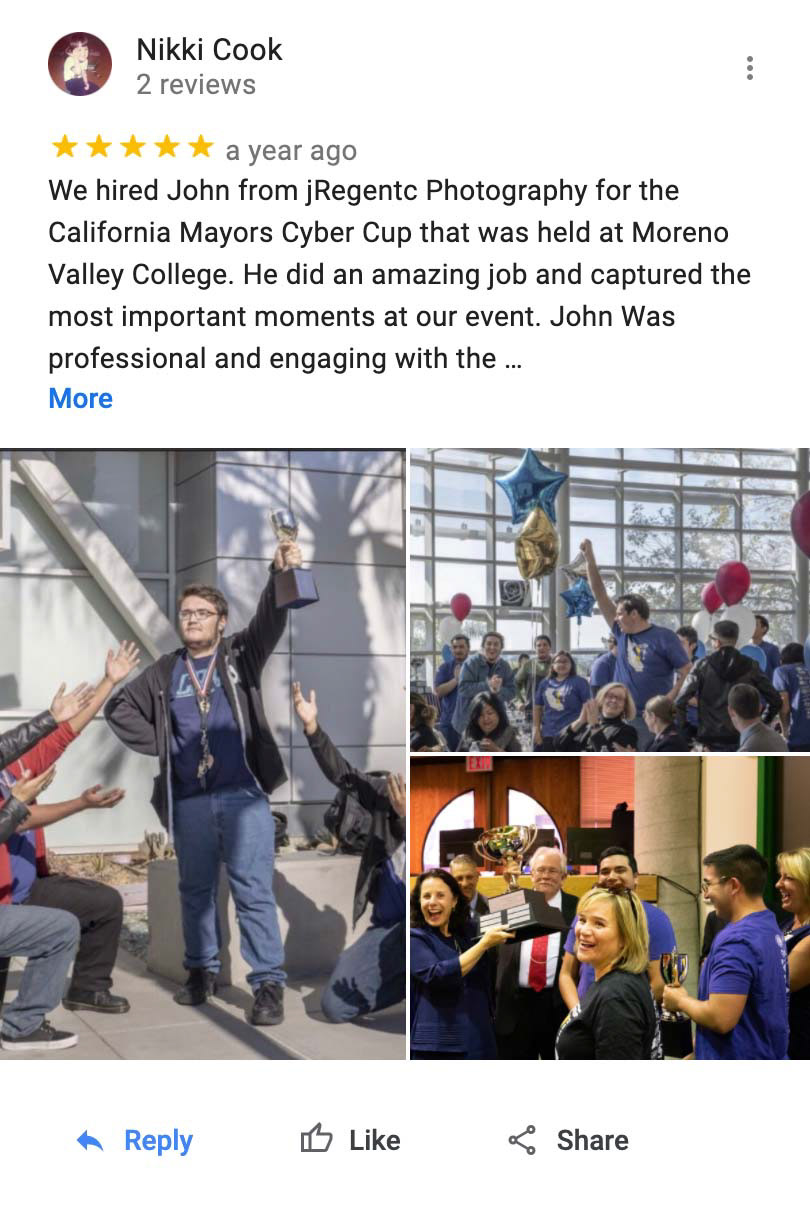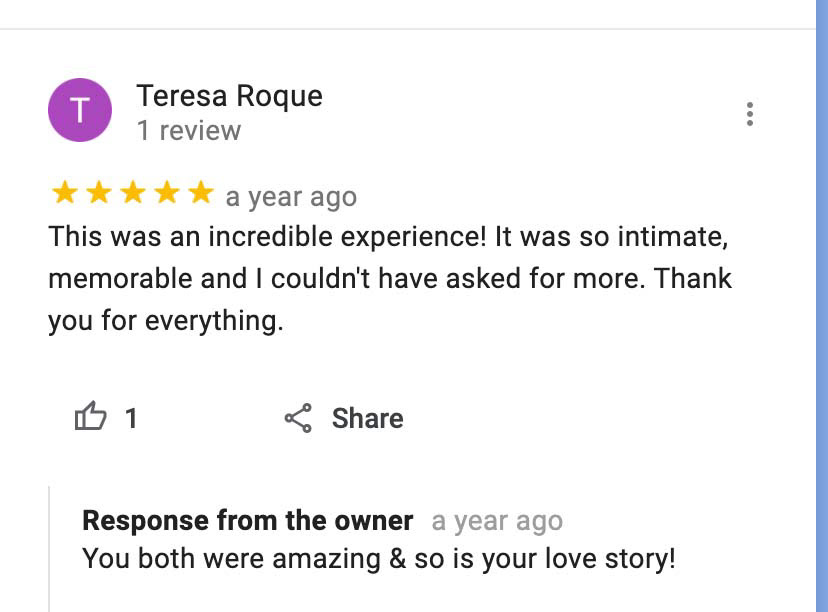 We hired John from jRegentc Photography for the California Mayors Cyber Cup that was held at Moreno Valley College. He did an amazing job and captured the most important moments at our event. John Was professional and engaging with the students faculty and dignitaries. We were able to see the emotions captured in these photos. I would highly recommend him as we hired him again for a second event with the Mayor of Grand Terrace. He even delivered the photos in advance of the date that was promised.
*****
I would highly recommend to anyone getting engaged in the So Cal area to go with John Regent Cook. He did an amazing job and I am so happy with the way everything turned out. John went above and beyond to make our day special. He had no problem hiking, climbing and even getting wet crossing a river to capture the magic. We can't wait to see the final proofs!
*****
This was an incredible experience! It was so intimate, memorable and I couldn't have asked for more. Thank you for everything.